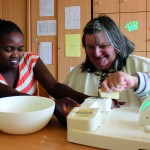 The winter in Germany is cold, but the people are nice, says Peninah Muiru from Kenia, Africa. She came to Hannover for a volunteer service and just began her apprenticeship as a geriatric nurse.
It's a cliché, but still: "It's very cold!" was the first thing Peninah tought wenn she arrived in Germany in December 2010. The temperature was below 0 degrees Celsius or 30 degrees Fahrenheit. Peninah had boarded the plane underneath the burning sun – and hadn't heard of a thing like snow before! After a counseling session at Diakonie Hannover Peninah was placed into employment at Tagesförderstätte Bothfeld. It's a facility for people with disabilities, and Peninah started a volunteer service there.
"I worked in a group called 'Coral Island'", she remembers. "My job was to go grocery shopping, to cook and accompany the residents to the bathroom. I also played with them, the game 'Ludo', for instance. I learned to assist people with disabilities. In the beginning, it was hard, but as time went by, things got easier." Peninahs language skills got better, too. German was new to her and it was especially difficult to understand what the people with disabilities said to her. Peninah took a language class and studied with her colleagues – and doesn't have language problems anymore. She also improved her cooking skills and collected a lot of recipes during her volunteer service.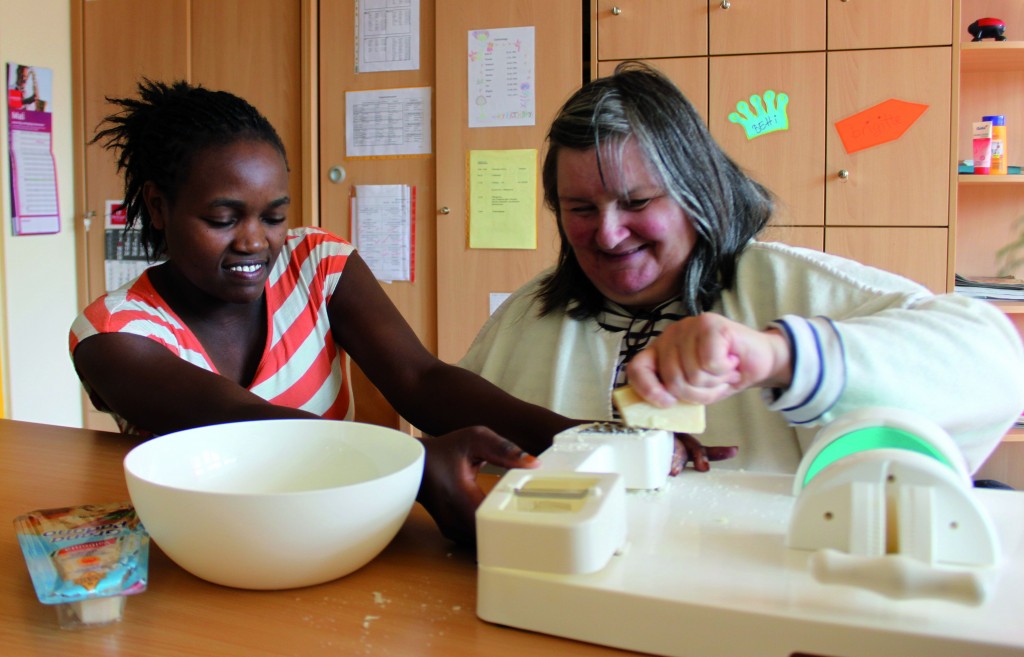 One and a half years have past. Peninah is going to stay in Germany and has just begun her apprenticeship as a geriatric nurse at Bildungszentrum Birkenhof. "I chose this job because I love to be around people and especially like to help the elderly", she says. Her first application got rejected, but then her colleagues helped to improve her C.V. and letter of motivation – and the second try worked out!
Of course, Peninah misses her family in Kenia. The last time she saw her relatives was months ago. "In the beginning, I felt really homesick, but now it's not so bad anymore. To be in a foreign country as a young woman is a cool thing, too! It's nice to get to know new people. And I am happy when they ask me about my country. Like: 'How hot is it in Kenia?' Many people are really nice to me. I don't know, yet, if I want to go back home in three years – or if I have to."
It's still a long time until then. For now, Peninahs biggest wish is to pass the tests during her apprenticeships. Her dream for the future is to study medicine some day. Whether in Kenia or Germany – the 21-year-old definitely wants to become a doctor!
Interview: Diakonie/Maja Roedenbeck Schäfer